Wholefood slices don't get much better than this! Our vanilla chickpea slice is packed full of protein, fibre, and natural sweetness from dates. We know using beans in a slice sounds crazy, but give this recipe a go and experience long-lasting energy and great nutrition instead of that afternoon energy slump! Enjoy :)!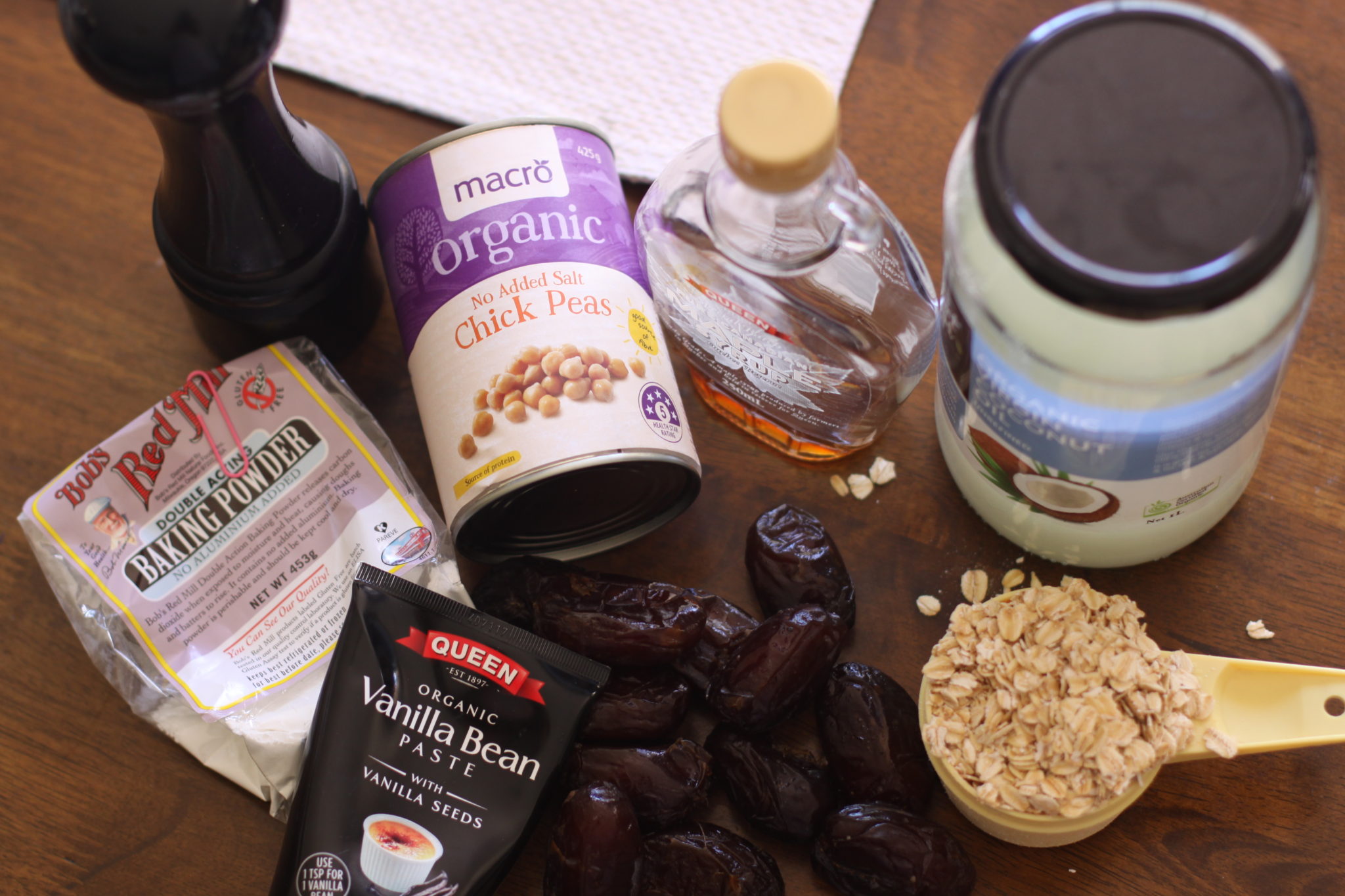 Ingredients
1 x 400g tin of chickpeas, drained and rinsed (makes 240g of chickpeas)
1 cup of squishy pitted medjool dates (if they are on the firm side, soak in hot water for 5 minutes)
1/4 cup of extra virgin, cold pressed, coconut oil
1 teaspoon of vanilla bean paste/2 teaspoons vanilla extract
2 tablespoons of maple syrup
1/2 cup of oat flour (or throw a heaped 1/2 cup of traditional rolled oats into your blender to blitz some up)
1 teaspoon of baking powder
1/4 teaspoon of fine sea salt
Method
1. Preheat your oven to 160 degrees Celsius (fan-forced).
2. Line a 20cm x 20cm square tin with baking paper and set aside.
2. In a food processor or Thermomix, add chickpeas, pitted dates, coconut oil, vanilla, and maple syrup. Process at a medium speed until well combined.
3. Add oat flour, baking powder and sea salt. Process again until smooth.
4. Using a spatula, scoop the mixture into the prepared tin and flatten the top. It should be quite thick and moist.
5. Bake in your preheated oven for 25-30 minutes.
6. Let stand for 5 minutes before removing from the tin to cool completely. If you want to get fancy, use a fork to prick patterns 😉
7. Cut into 16 squares and store in an airtight container for up to 3 days.
8. Leave us a comment if you love it or if you varied the recipe with success!