Haaaang on a minute… sexy and sandwich don't belong in the same sentence, do they??… With these recipes, they absolutely do! Hold on to your socks, your humble sanga is about to get a delicious, whole-foody, healthy makeover ;).
Putting a little more effort into your lunches by including nourishing ingredients that taste good will help keep your body and your mind satisfied for longer, making you more productive across the afternoon. Also, aim to use brown and grainy breads or wraps for extra tummy sustaining goodness and improved blood sugar control.
We've used legumes in these two sandwich recipes due to their powerful health and weight loss benefits. If you want to find out more about the benefits of including legumes in your diet, click here!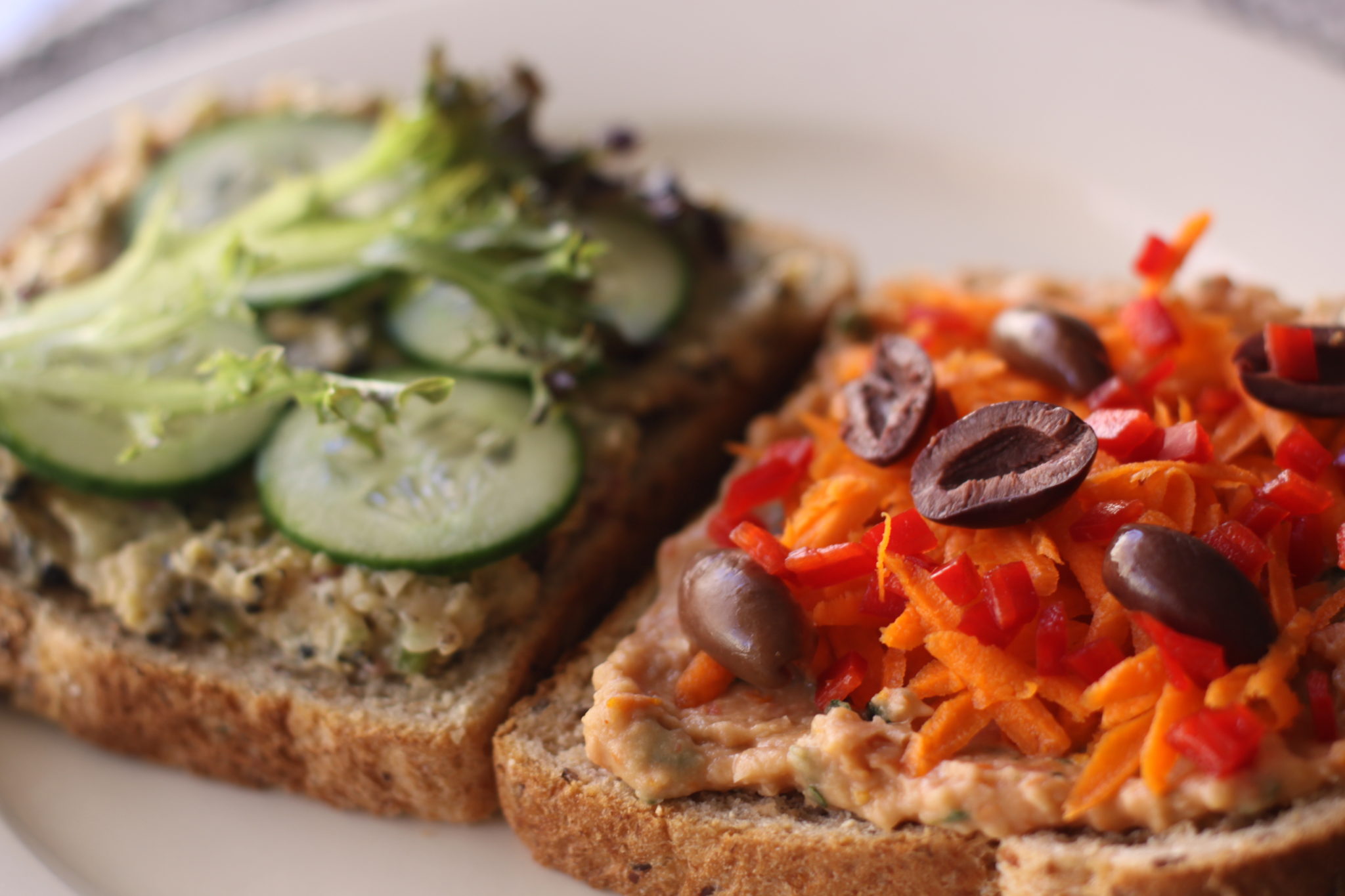 Sundried tomato and white bean paté
Ingredients
1 tin of cannellini beans, drained and rinsed
1 garlic clove
Juice of half a lemon
1.5 Tablespoons of extra virgin olive oil
3 Tablespoons sundried tomatoes, drained on paper towels and chopped
2 Tablespoons parsley, chopped
A small pinch of paprika
A pinch of sea salt
Optional: a pinch of chili powder or cayenne pepper for a kick!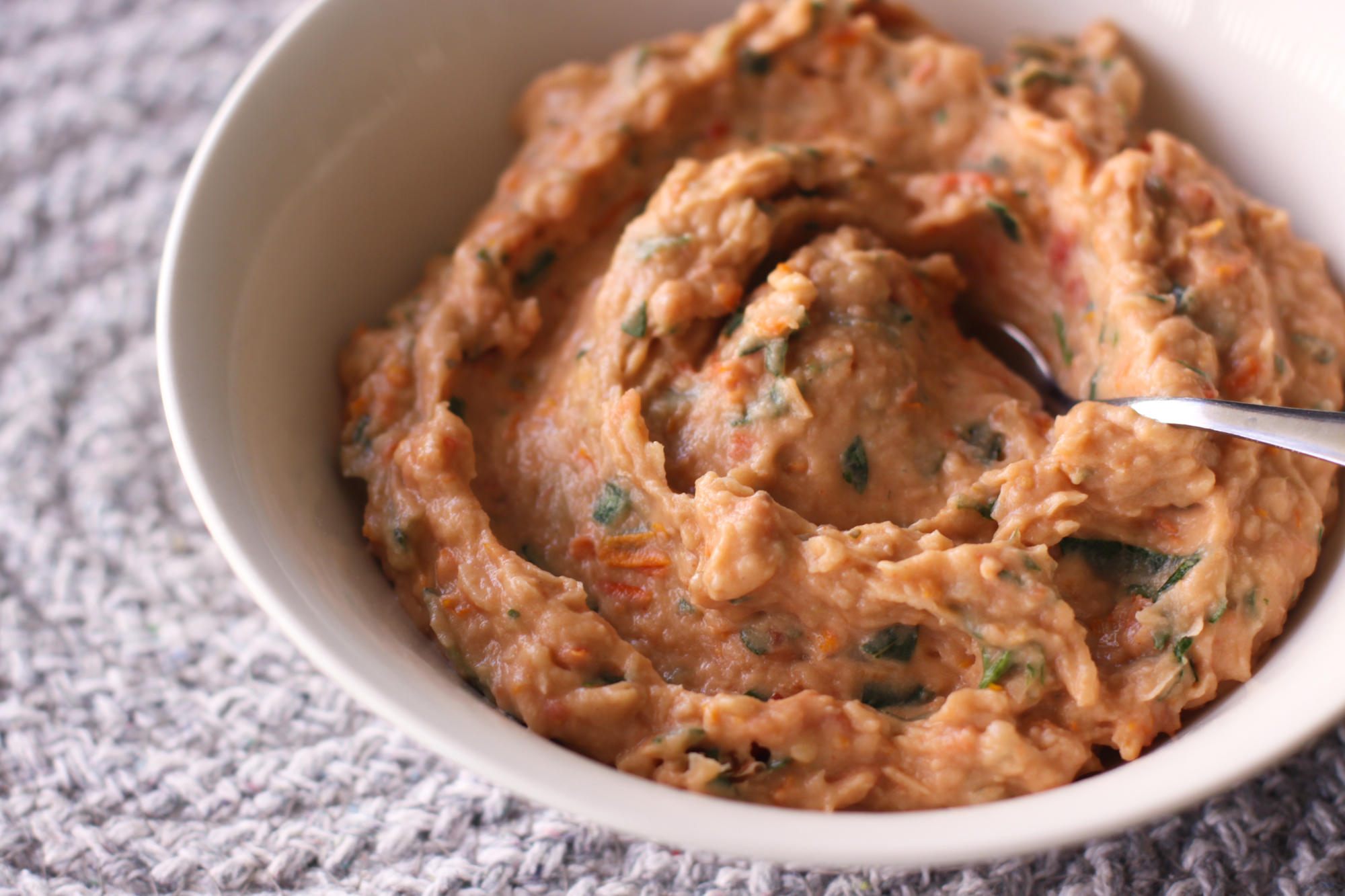 Method
Add all ingredients to a food processor and process on medium speed until smooth.
Spread onto your sandwich and top with desired ingredients such as shredded carrot, caspicum, olives and rocket.
Store the leftovers in a container in the fridge for up to 4 days.
Chickpea "tuna"
Ingredients
1 can of chickpeas, drained and rinsed
1 Tablespoon of red onion, diced
1 celery stalk, peeled and chopped
1 nori sheet OR 10 capers
3 Tablespoons mayonnaise/vegennaise OR tahini for a healthier version (but less classic tuna tasting)
Juice of half a lemon
Method
In a high speed blender, blitz your nori sheet until it becomes fine flakes (or use your capers in step 2).
Add your remaining ingredients and pulse until combined but still chunky.
Spread onto your sandwich and top with desired ingredients – we love crunchy cucumber and crisp lettuce.
Store the leftovers in a container in the fridge for up to 4 days.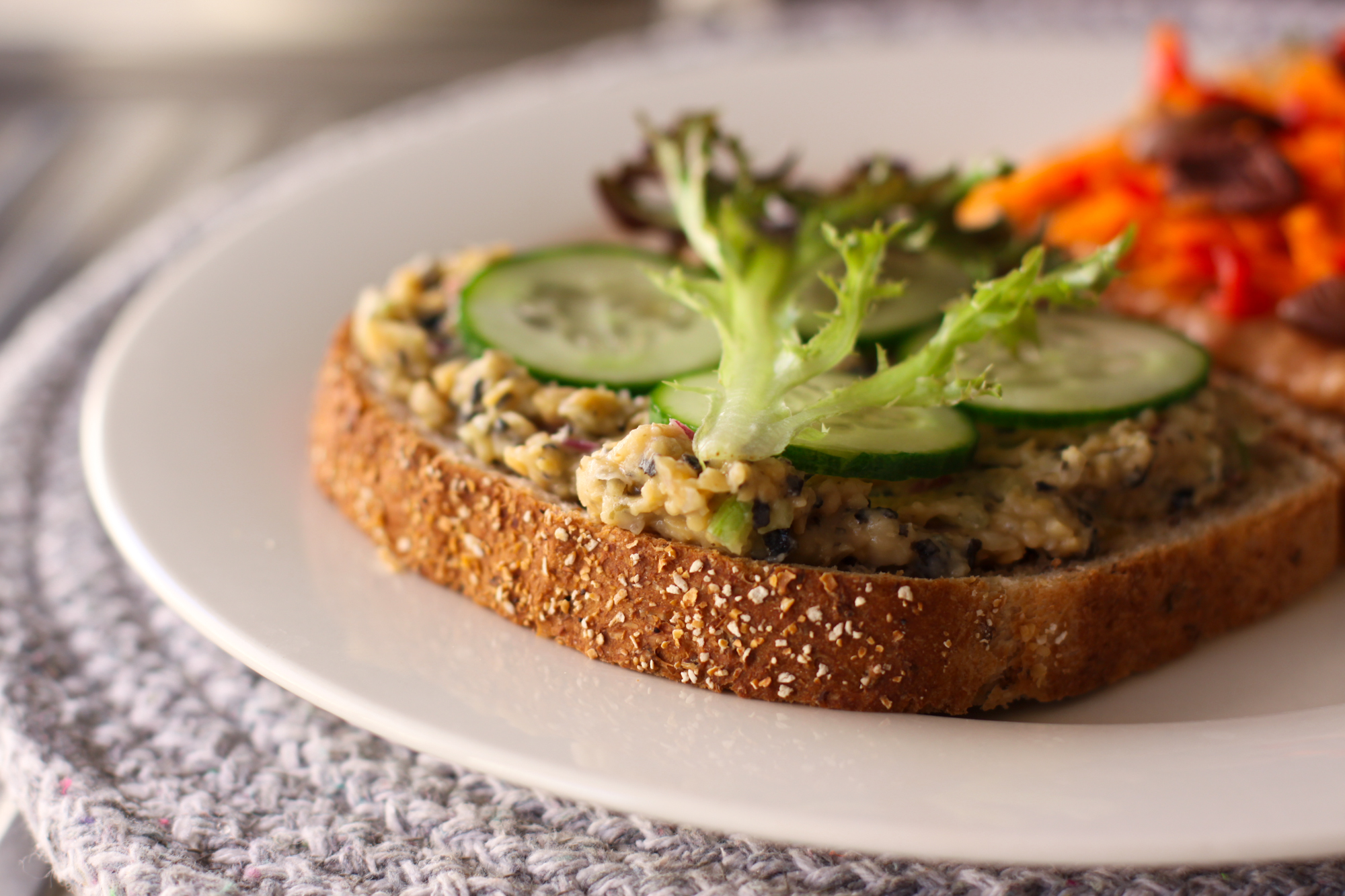 Inspiring bonus ideas
Hommus with sliced tomato, sliced beetroot and rocket – make up your hommus with the recipe here and use it over a few days with different fillings on sandwiches or wraps
Smashed falafel with avocado, cucumber, spinach and relish. Try and find your pre-made falafels in the fridge section of your supermarket, or make them yourself for dinner and use the leftovers in your sandwich.
Satay tofu, shredded carrot, red onion and coriander
Sliced roasted vegetables with pesto and spinach – remember to always cook extra dinner ingredients to use as leftovers for lunch!
Change up your versions of a hommus dip by blending in different ingredients like roasted beetroot or capsicum, sundried tomatoes, or cashews.
We hope you enjoy these energising lunch ideas!
Love, NS xx