Roasted chickpeas are an excellent replacement for that bag of chips or other salty snack from the vending machine, and have nothing but benefits for your body and your waistline. This quick and easy snack is sure to be a winner with the whole family or with your co-workers, so you may just want to make a double batch!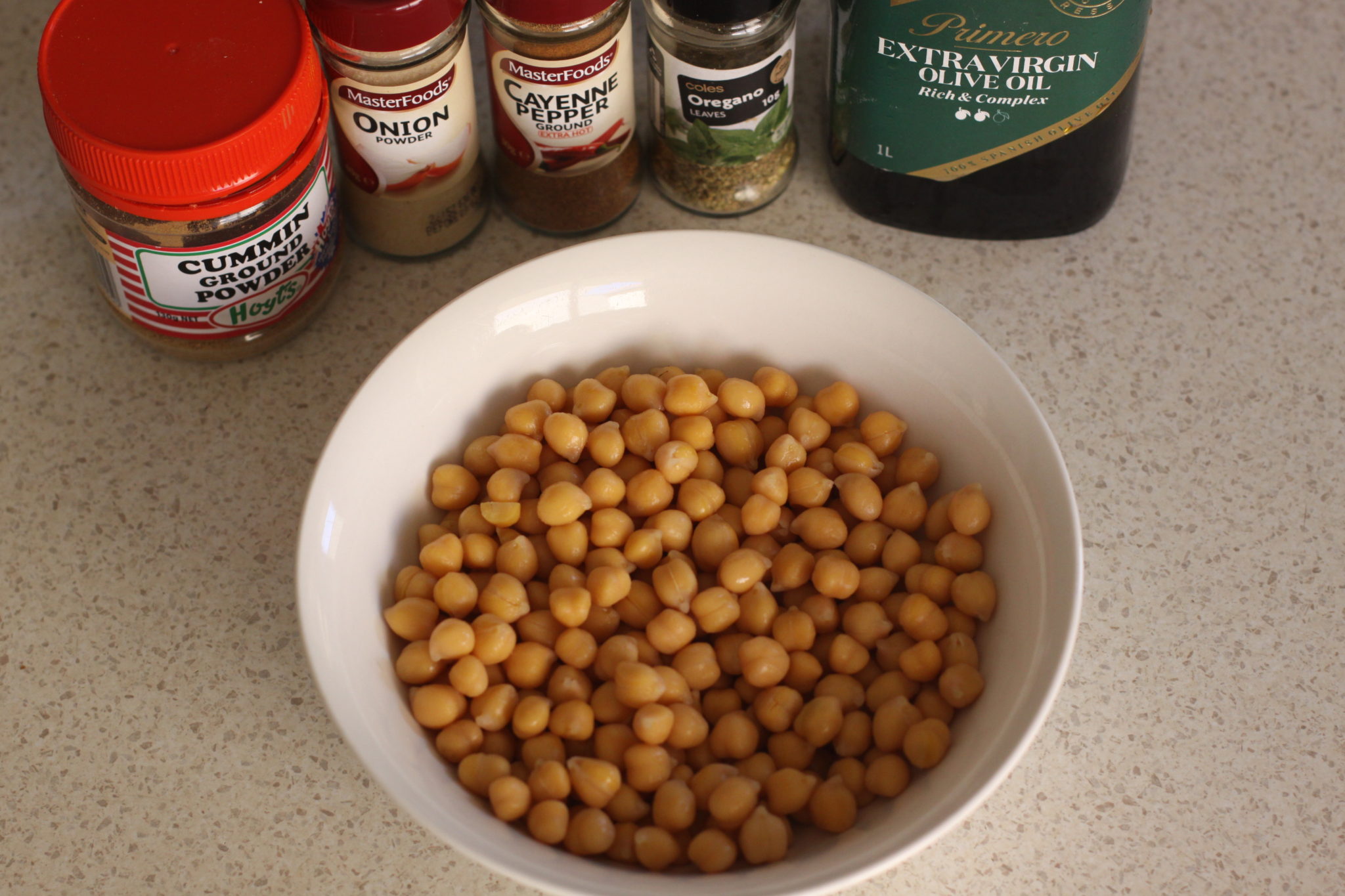 Ingredients
1 x 400g tin of chickpeas, drained and rinsed
½ teaspoon of extra virgin, cold pressed, olive oil
1 ½ to 2 teaspoons of spices of your choice. Blends we like include:
½ teaspoon each of paprika, onion powder, garlic powder and oregano
½ teaspoon each of cumin, paprika and cayenne pepper (beware, cayenne is spicy!)
½ teaspoon each of cinnamon, ginger, sea salt
½ teaspoon each of onion powder, garlic powder, finely minced rosemary, sea salt
Note: If you are going to add salt to your recipe, be sure to buy a salt-reduced tin of chickpeas
Method
1. Preheat your oven to 170 degrees Celcius (we like to whip this recipe up around dinner when the oven is already being used to save on power 😉 ).
2. In a bowl, combine your chickpeas, olive oil and spices, and mix very well.
3. Spread your chickpeas out onto a lined oven tray.
4. Bake for 30 minutes, stirring every 10 minutes.
5. Turn the oven off and let the chickpeas sit in there for an hour to cool – this step is very important so the chickpeas go beautifully crunchy!
6. Enjoy as a snack or sprinkled on salads for a delicious and healthy alternative to croutons!