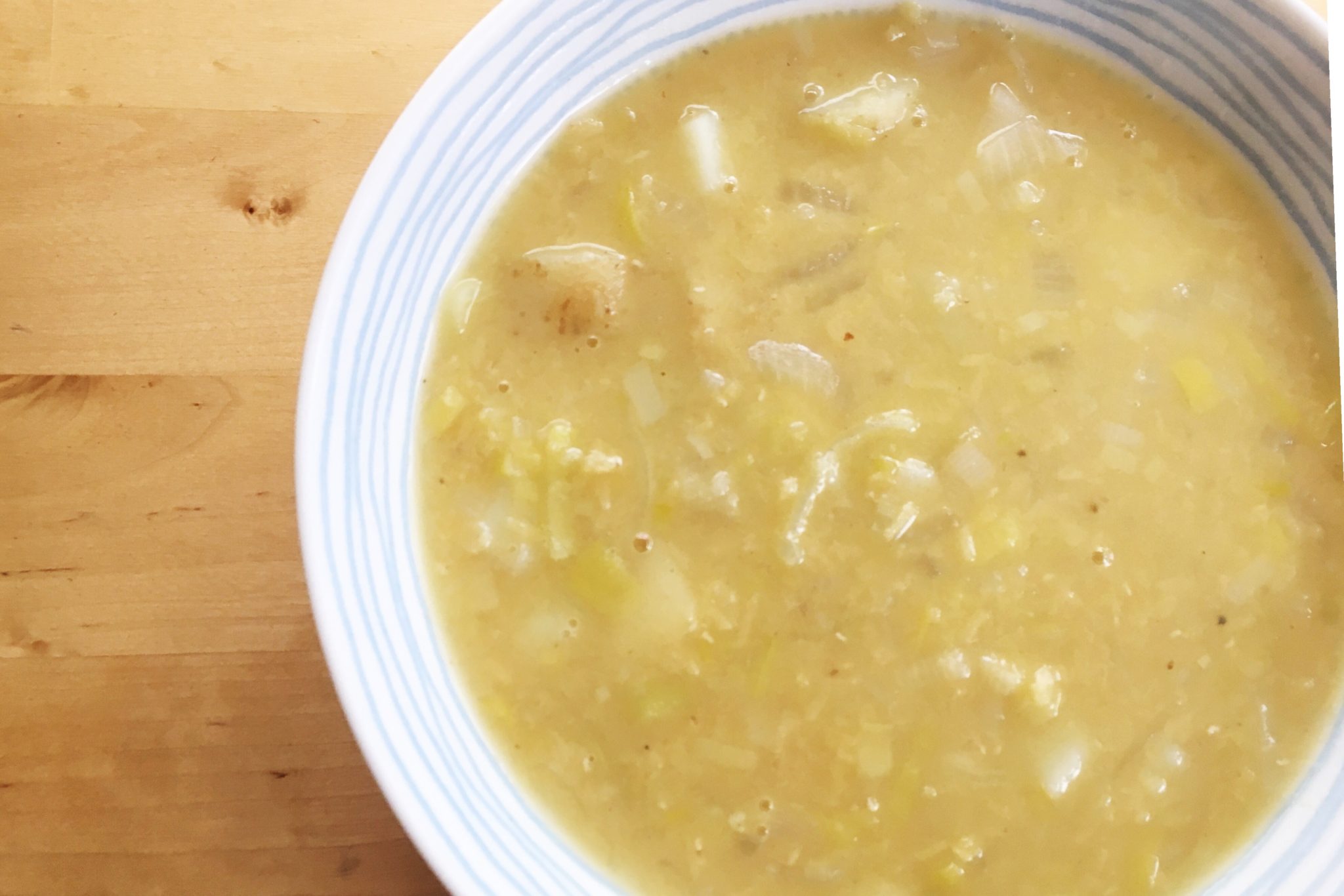 Potato and leek soup is a family favourite in my home. I love the strong onion and leek flavours and how they balance perfectly with the potato. It's always been a great go-to meal especially when I'm craving comfort foods.
I've added some red lentils and soy milk to increase the protein, fibre, and flavour of this heart-warming soup.
Both the leek and red lentils in this recipe are important prebiotics which work like a 'fertiliser' and help good bugs in your gut to grow, keeping your gut and immunity healthy and strong.
Enjoy! This recipe is a must try 🙂 !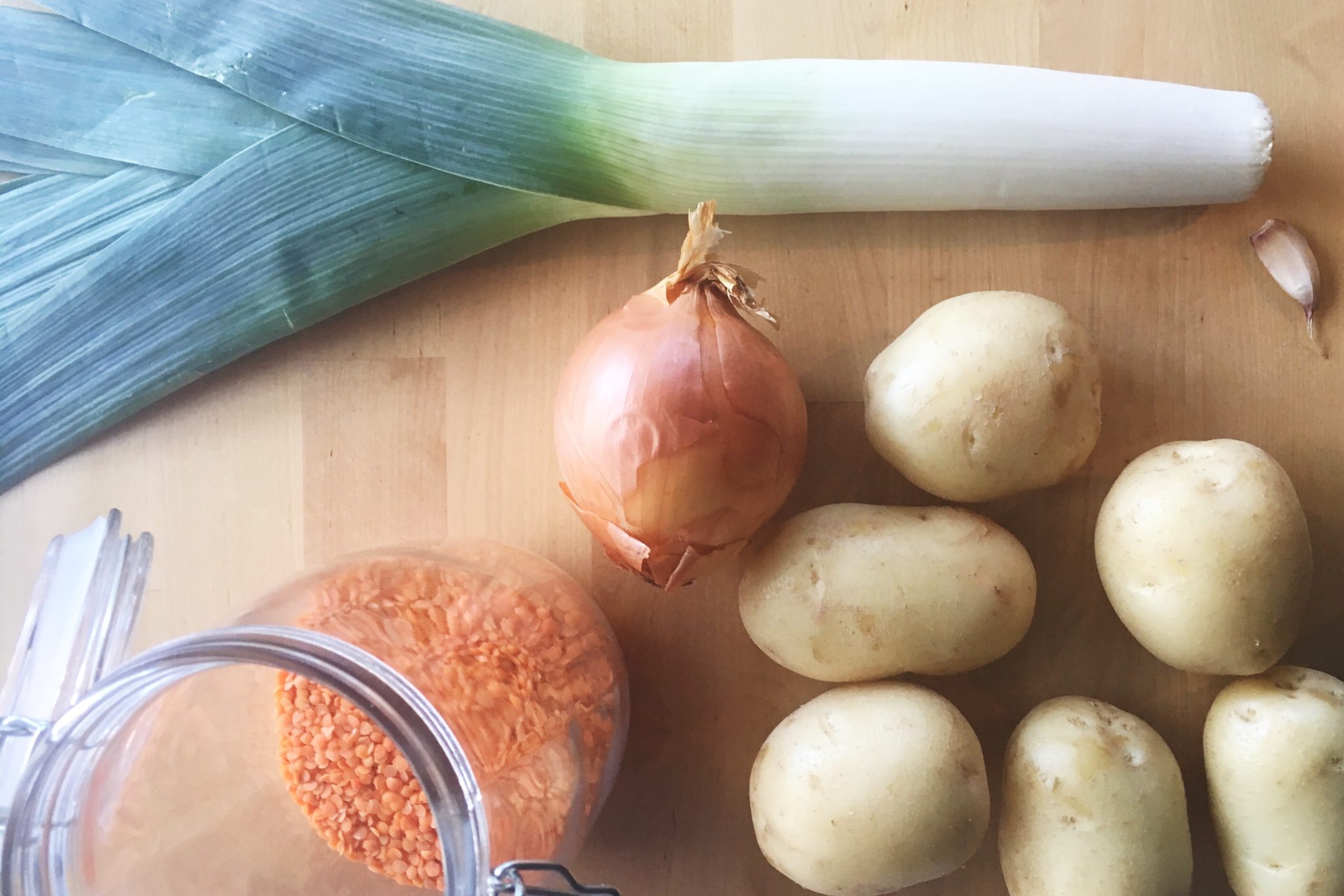 Ingredients
¼ cup of extra virgin olive oil
1 medium to large onion, sliced
1 teaspoons of sea salt
1-2 cloves of garlic, crushed or finely chopped
4 medium potatoes, washed and cubed
1 teaspoon of coriander seed powder
2 x large leek, washed, and sliced (use mainly the white and light green portions, discard dark green tops)
1 cup of washed red lentils
2 teaspoons of Massel's chicken stock powder
5 cups of water (or more if desired)
½-1 cup of Vitasoy Calci-Plus soy milk or milk of choice (optional)
Ground pepper
Method
1. Pan fry onion in olive oil until translucent.
2. Mix through sea salt, and then garlic, and then potatoes.
3. Allow to cook and pan fry for 5 minutes, stirring regularly to make sure the potato doesn't stick 😉 .
4. Add coriander powder, then leek, and then red lentils, stirring through each ingredient before adding the next, and allow to cook and simmer for another 5 minutes.
5. Finally add stock powder, water, and milk.
6. Place pot on low heat and allow to simmer for 30 minutes, until potatoes are soft.
7. Serve soup as is or blend with hand blender before serving.
8. Delicious with some ground pepper or dried thyme leaves on top before serving.
Serves 4-6.