This simple nutrient-packed stew is a home staple. It contains a whole bunch of celery! And makes your body feel nurtured from head to toe. It's a recipe that's been passed down from generation to generation amongst Persian families (with a few tweeks of our own). It's perfect for your Sunday planning and prep, and easily stored in the fridge for weekly lunches or dinner meals – not to mention it is de-Li-cious 😉 !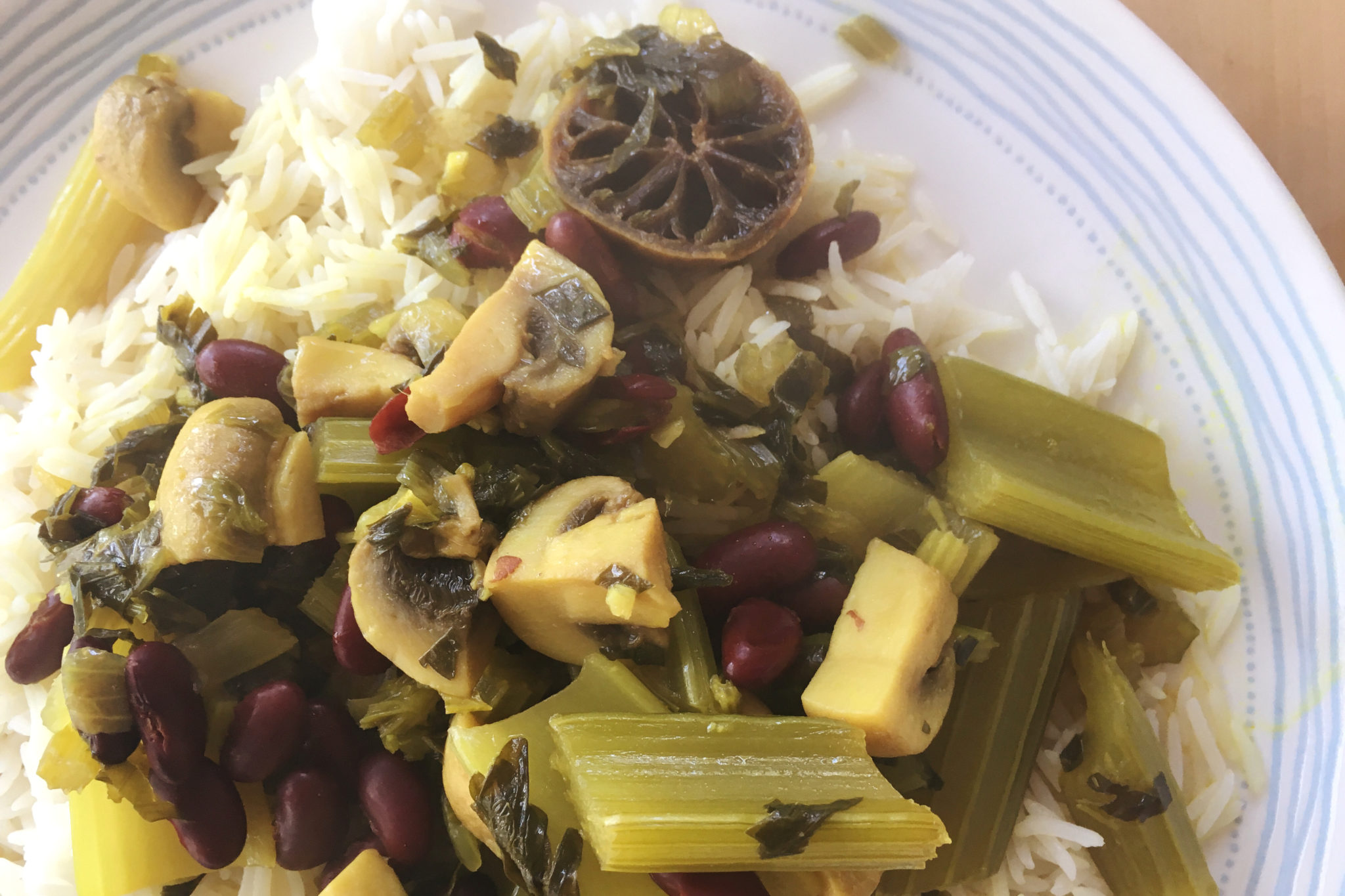 Ingredients
2 Tablespoons extra virgin olive oil
1 brown onion, chopped
2 cloves of garlic, finely chopped
2 teaspoons of sea salt
2 heaped teaspoons of turmeric
1 bunch of celery, stalks chopped into 3 cm pieces, and finer stalks and leaves cut finely
2-3 dried lemons (as pictured, can get from Middle Eastern or Indian store)
2 heaped teaspoons of Massels beef stock
2 cups of boiling water
500 g of mushrooms, washed and chopped into quarters
2 x tins (400 g) of red kidney beans
1.5-2 cups of boiling water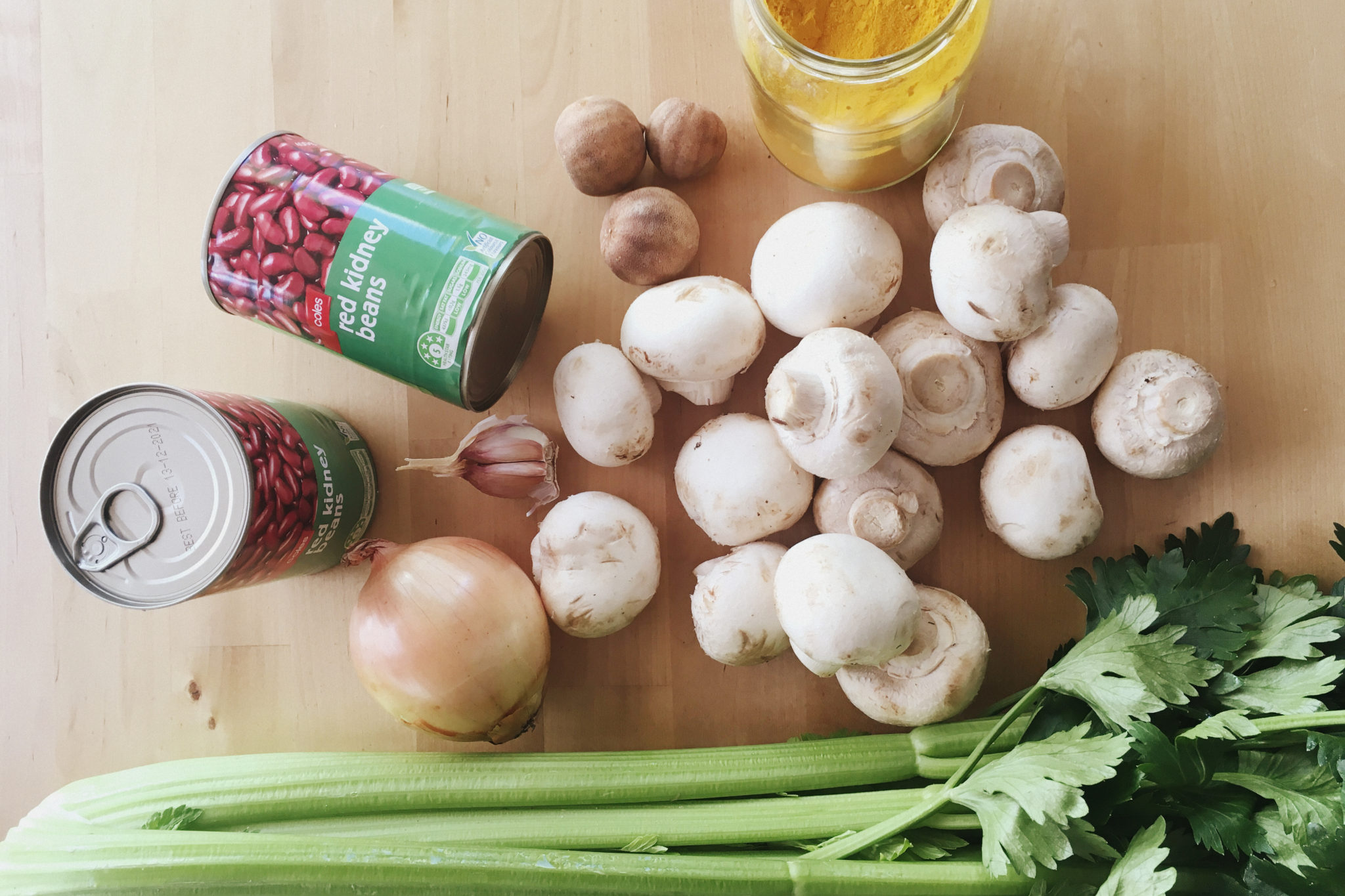 Method
Place olive oil and onions in pot and pan fry on medium heat until translucent.
Add sea salt and garlic, and continue to saute for 2 minutes.
Mix turmeric with onions and garlic until they are a vibrant yellow colour.
Combine celery stalks with onions to allow the yellow turmeric to "rub off" onto the celery and allow to simmer for 5 minutes, while stirring to ensure celery doesn't stick to the bottom of the pot.
While celery sticks are simmering, place dry lemons in separate glass container or bowl with 2 cups of boiling water and add stock powder. Allow dry limes to soak and soften.
Add the remaining finely chopped celery tops and leaves to pot and mix through.
Place lid on top of your pot and allow celery to continue to cook and soften for 5-10 minutes.
Take softened dry limes, cut in half and remove seeds, and place back into hot stock water in glass container.
Mix through mushrooms, rinsed red kidney beans, soaked limes, and stock water in pot.
Add another 1.5-2 cups of boiling water until desired stew consistency.
Allow to simmer for another 10 minutes and serve with long-grain white or brown rice.
Serves 6.