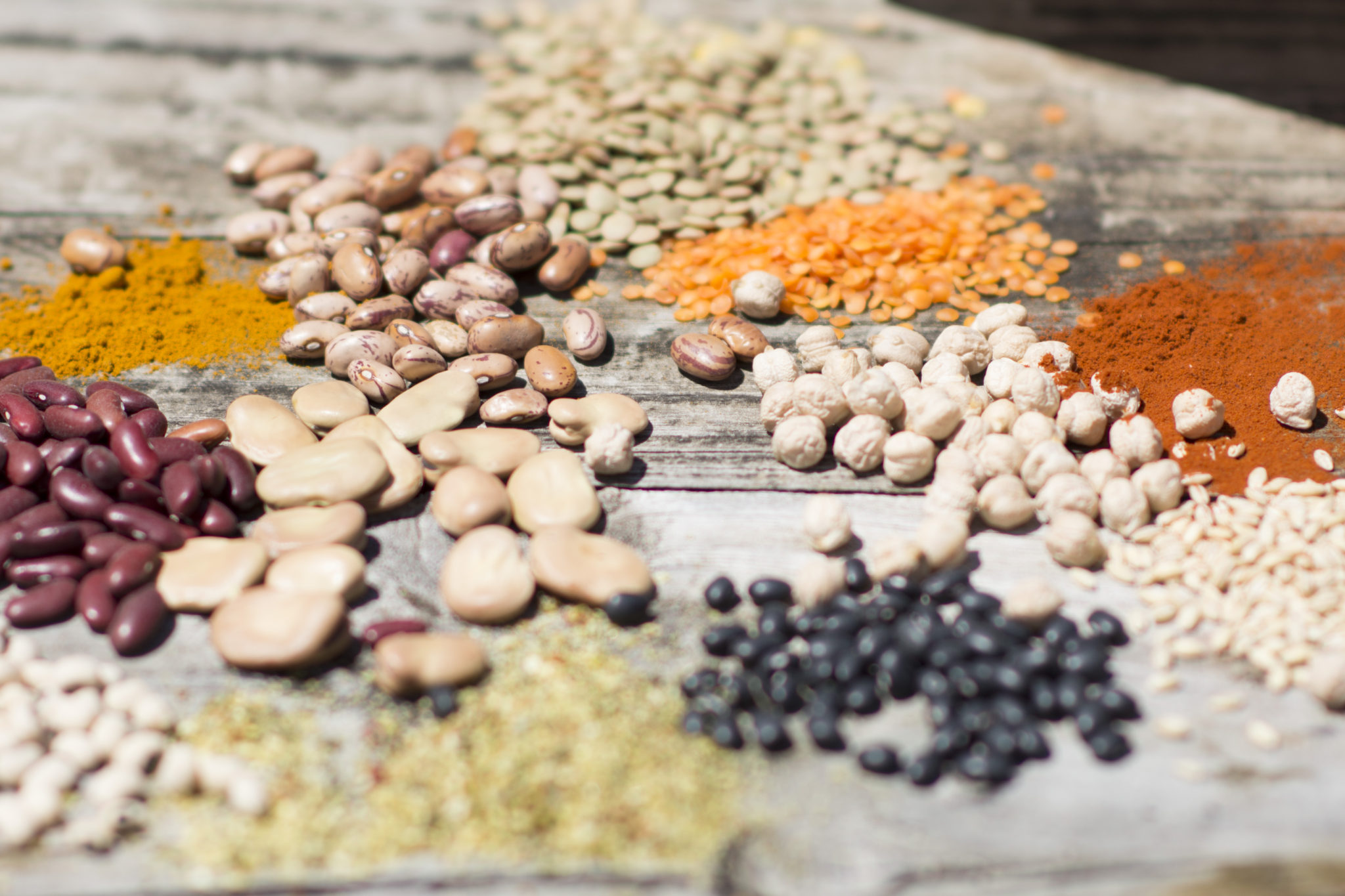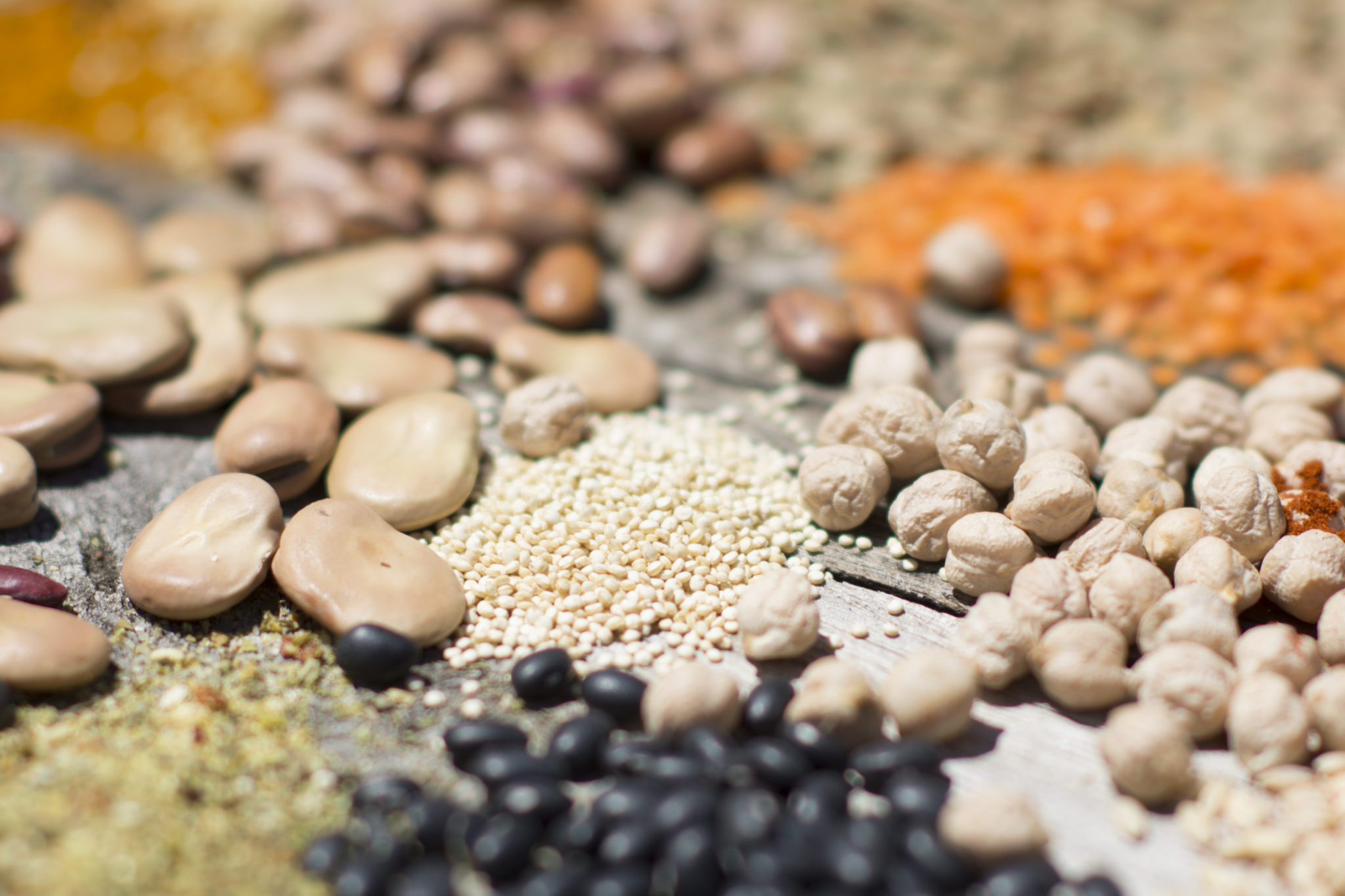 Legumes are under-rated in the nutrition world yet they are one of the most powerful health and weight loss foods you can eat!
Legumes and legume-based foods can include lentils, split peas, red kidney beans, chickpeas, black beans, soy milk, tofu, and tempeh. They've been used for generations and have traditionally been consumed all over the world, especially in South America, Africa, China, India, the Mediterranean, and the Middle East.
Legumes are high in protein and fibre and are one of lowest GI (glycemic index) foods you can find on the planet. This means they're great at improving your blood glucose levels and insulin response, making it easier for your body to lose weight and keep it off.
Not to mention there's other benefits:
They are high in nutrients: like B vitamins (especially folate), iron, zinc, and magnesium.
The fibre in legumes is great for your gut microflora and can help you have regular bowels (in other words – healthier and easier poos :). The soluble fibre in legumes is also great for lowering your cholesterol levels.
Legumes are high in protein and can be used as a protein serve for your meal. In fact – if you're trying to live a more eco-friendly lifestyle then replacing animal proteins with legumes for some of your meals each week can be a great way to do so.
They are a high satiety food and keep you feeling fuller for longer (meaning smaller portions and less overeating).
Legumes are a 'longevity food' – meaning they help slow down ageing and help keep your cells younger for longer!!
Legumes are gluten free and can be a great option if you have coeliac disease or a gluten sensitivity.
Are we eating enough?
The Australian 2011-2012 National Nutrition and Physical Activity Survey (NNPAS) showed that just 7.9% of survey respondents ate legumes. Nope, we're definitely not eating enough!
What's a serve of legumes?
About 1 cup (150 grams) of cooked or canned legumes is considered a serve and can contribute to one serve of protein. Adults require between 2-2½ serves of protein per day.
How often should I eat them?
Here at Nutrition Sustain we tend to include legumes with at least one meal each day. However, to start off with, aim for at least three legume meals each week so that you can start getting use to them in your cooking and that your body can start receiving the health benefits they provide. You might find that when you start using legumes that you have an increase in wind, however don't worry, this will subside as your gut develops the right bugs to digest them.
Unsure how to use them?
Many of my clients say they would love to try legumes but they're unsure how to cook and use them.
When it comes to purchasing your legumes, you can buy them already cooked in tins at your local supermarket or you can purchase them dry and cook them yourself from scratch. If you're new to legumes – going for the tin option might be better at first as it's quick and easy and will give you an opportunity to get to know them first. All you have to do is drain the legumes from the tin, give them a quick rinse and then add them to your dish of choice (as they're already cooked and ready to use).
If you'd prefer to cook your own legumes from scratch – place your dry legumes in a ceramic bowl and cover with water and allow to soak over night. In the morning, drain out the water and cover again with fresh water and let it soak throughout the day. When you're ready to cook them – drain the excess water and place your legumes in a clean pot of water, bring your pot to boil on the stove top, and then reduce the heat and allow to simmer for 30-60 minutes (mix regularly) or until the legumes are soft (you should be able to squish them in-between your thumb and index finger), then drain and add to your dish of choice. To save time, you can cook up a batch of legumes, drain and place in zip-lock bag and freeze – making it quicker and easier to use for future meals.
Do note that some legumes cook quicker than others, for example, lentils and split peas can cook anywhere between 20-30 minutes without needing to soak. Pressure cookers can also be super handy if you chose to cook legumes from scratch on a regular basis as they can cut your cooking time in half!
Meal ideas
Swap dairy milk with soy milk in your cereal or cappuccino.
Add baked beans to your Sunday breakfast.
Add lentils to summer salads, winter soups, pasta sauces, and casseroles.
Add chickpeas to your favourite curry.
Enjoy red kidney beans or black beans in a Mexican taco sauce instead of mince meat.
Swap your meat patty with a lentil, chickpea, of tofu patty on your burger.
Spread creamy hommus (a dip made from chickpeas) onto your sandwich or wrap.
Snack on roasted chickpeas (also known as chick-nuts).
Toss marinated firm tofu through colourful stir-fries.
Enjoy tofu vegetable kebabs on the BBQ.
Have pan-fried tempeh (with olive oil, turmeric, paprika, and soy sauce) with baked potato and a side salad.
Try a delicious piece of vanilla chickpea slice or black bean brownie for dessert.
For more info
For more information on legumes, their benefits, and recipe ideas, check out the Grains & Legumes Nutrition Council.
Also, make time to read through the Food and Agriculture Organisation of the United Nations' Pulses: Nutrition Seeds for a Sustainable Future – not only does it have some great info on the powerful sustainability potential of legumes for the future, it also features some amazing legume recipes from around the world ;).