This homemade laksa is a comforting bowl of goodness on any cold wet winter evening. It's packed with anti-inflammatory spices, herbs, and vegetables – and is a delicious go-to recipe you'll come back to time and time again. It's an absolute favourite in the Nutrition Sustain kitchen and a must try 🙂 !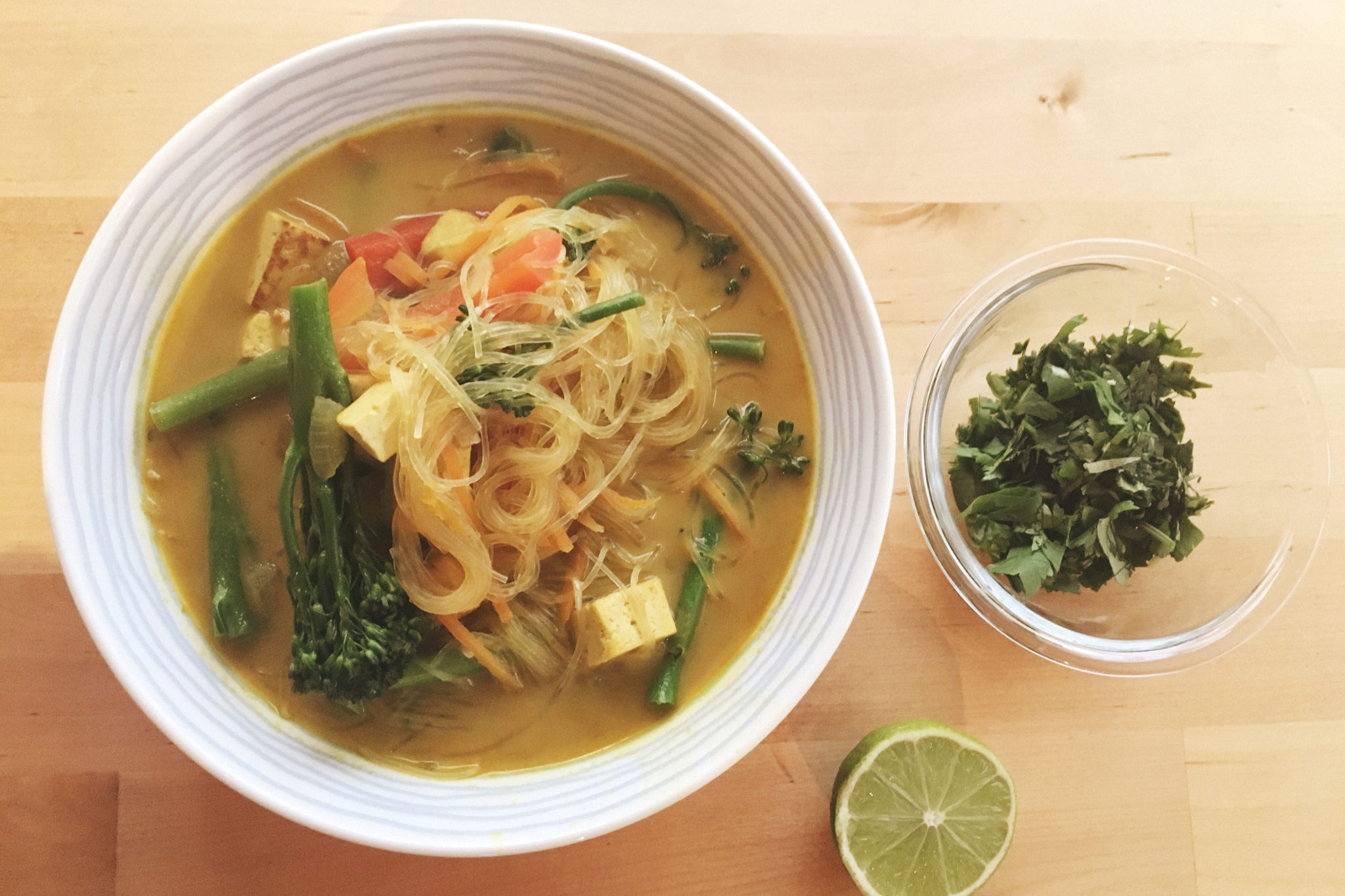 Ingredients
1 Tablespoon of extra virgin olive oil
1 brown onion, thinly sliced
1 block (500 g) of firm organic tofu, cut into smaller bite-sized blocks
1 red capsicum, cut into long thin slices and then halved
2 carrots, julienned with a julienne peeler
6 cups of boiling water
1 tin (400 mL) of light coconut milk
2 bunches of brocollini or 1 bunch of broccoli, with florets trimmed (keep as much of the stalk as possible)
3 bunches of rice vermicelli noodles (Pandaroo brand)
2 heaped teaspoons of raw sugar
5-6 Tablespoons of soy sauce or tamari sauce
Juice from half a lime
Ingredients for laksa sauce
1 teaspoon of turmeric powder
1 teaspoon of smoked paprika powder
1 teaspoon of coriander powder
1/2 teaspoon of cumin powder
1/4 teaspoon of dried chilli flakes
2 heaped teaspoons of Massel beef stock powder
2 garlic cloves
1 lemongrass stalk
3/4 fresh coriander bunch with stalks (not the roots)
1.5 cups of filtered water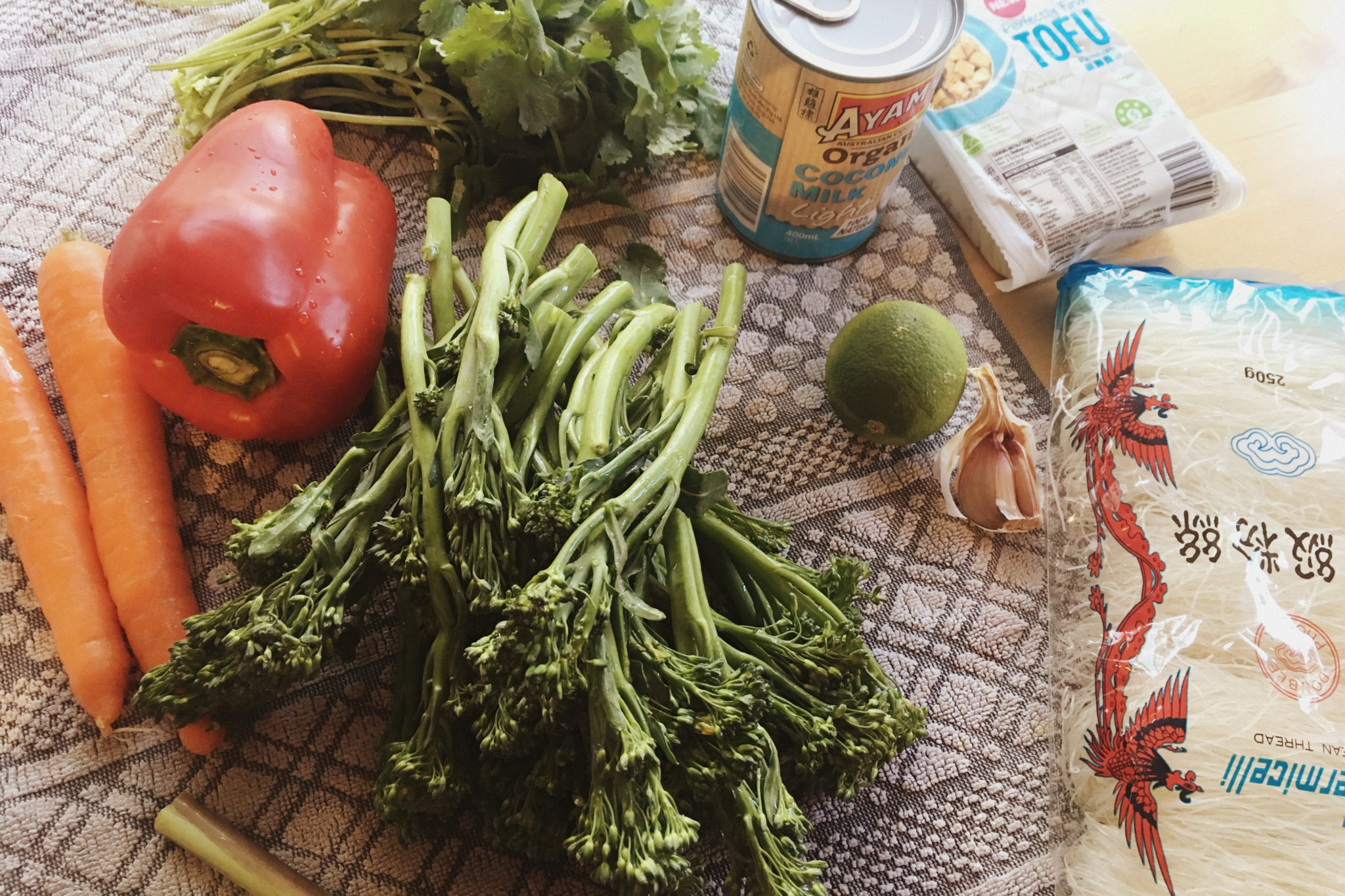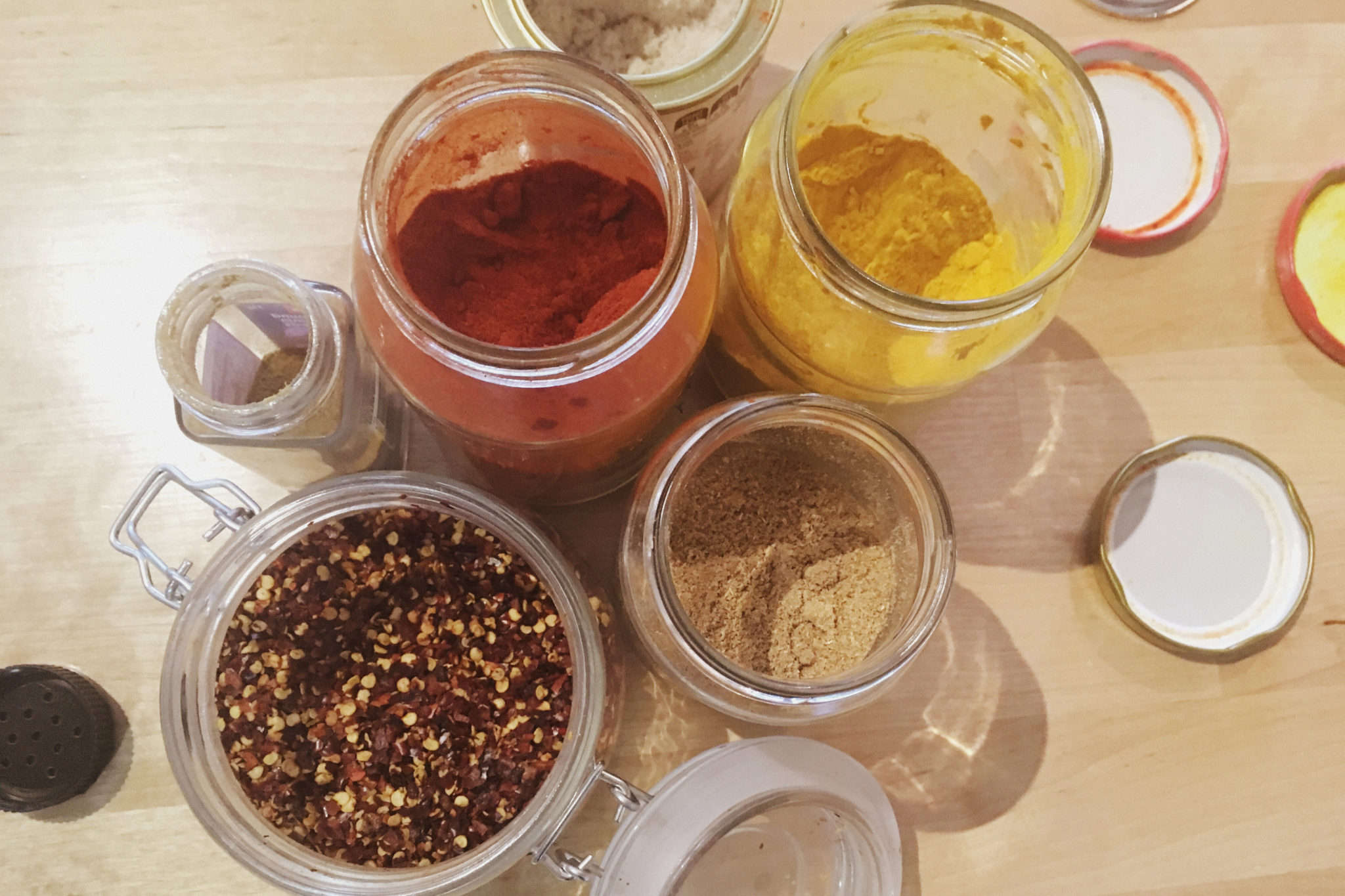 Method
Add olive oil to deep non-stick pot, and then your onions. Allow onions to fry on medium heat until translucent, mixing regularly.
Add firm tofu, and allow to cook evenly until lightly brown.
In a blender place all

laksa sauce

ingredients, and blend together. Once blended, pour over cooked tofu and onion and allow to simmer on low heat for 5 minutes, mixing gently to ensure it doesn't stick on the bottom of the pot.
Add capsicum and carrot and mix into thick sauce.
Add 6 cups of boiling water to your pot and continue to simmer for 5 minutes.
Mix through your light coconut milk.
Add your 3 bunches of rice noodles, and mix through.
Then add your broccoli florets.
Add 2 tsp of sugar.
Add juice from lime.
Finally add 5-6 Tablespoons of soy sauce for desired taste.
Mix your laksa gently and allow all ingredients to simmer together for 2-5 minutes.
Serve when broccoli is still vibrant in colour and slightly firm.
Voila! And your dish is ready to serve! Finely chop the remainder or your coriander bunch and sprinkle on top with an extra squeeze of lime juice. Enjoy :)!
Serves 4-6.