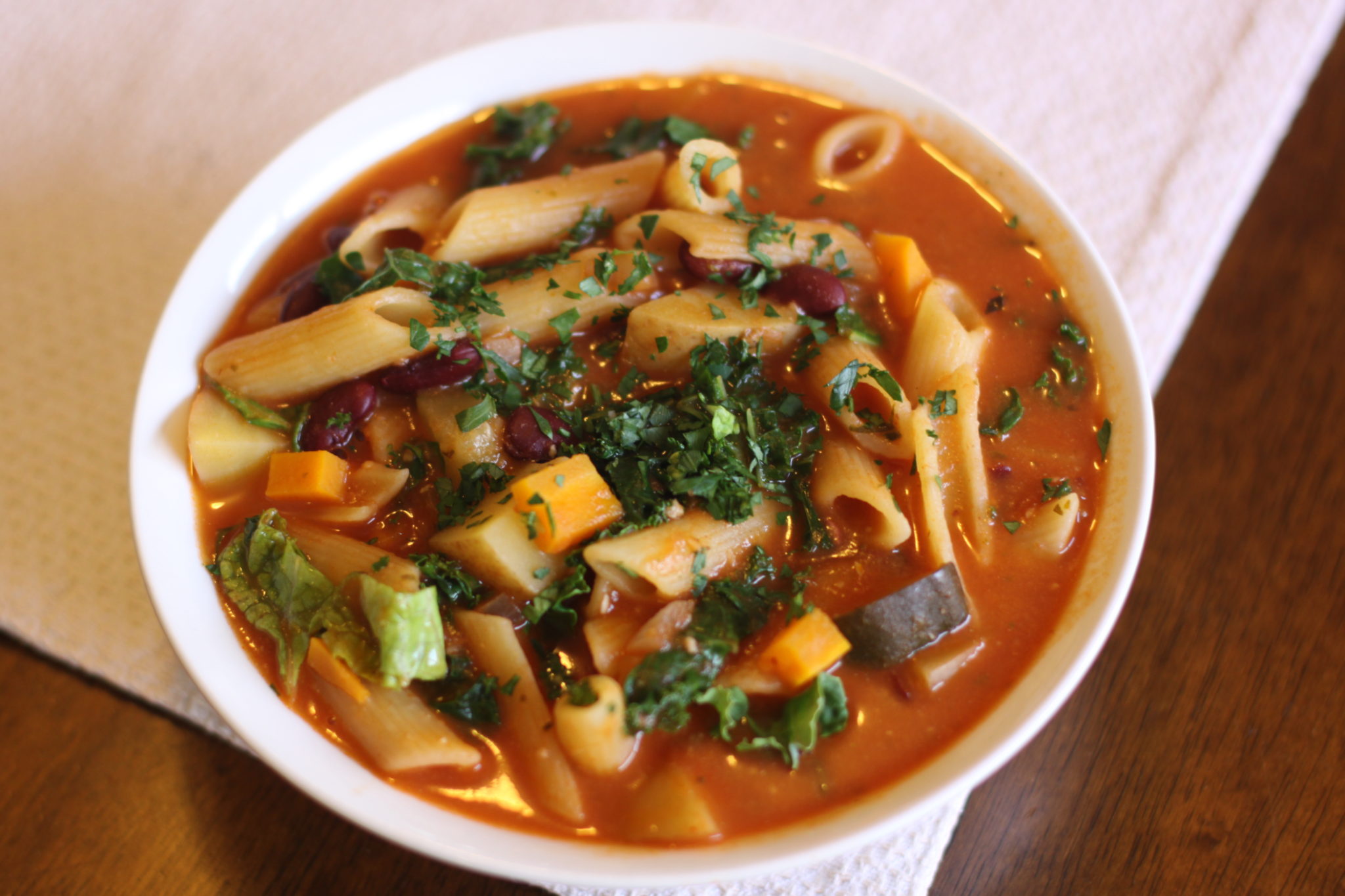 Warming, nourishing and hearty, this plant-based soup is sure to impress even the most carnivorous of eaters!
The wholemeal pasta is a fabulous way to increase your fibre intake which keeps you regular, and to make sure your colon is in top health! The high vegetable content ensures a low cholesterol, nutrient dense, anti-ageing meal. What more could you ask of such a simple soup!?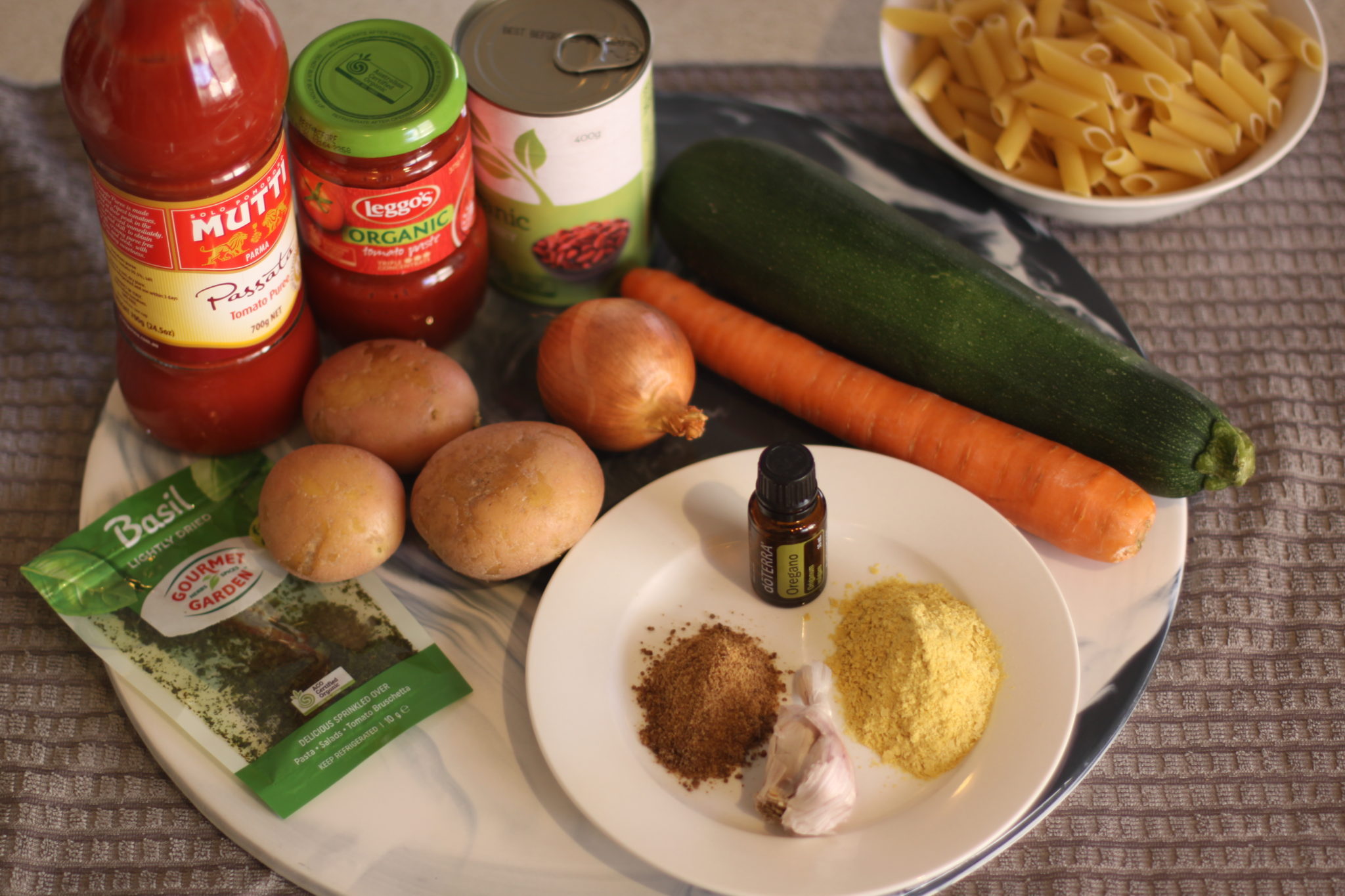 Ingredients
2 tablespoons of extra-virgin olive oil
1 brown onion, diced
3 cloves of garlic, minced
1-2 carrots, chopped or diced
½ of a zucchini, chopped
2-3 potatoes, diced into 2.5cm chunks
1 tin of kidney/cannellini beans, drained and rinsed
¼ cup of tomato paste
350mL of tomato passata
1.5 litres of vegetable stock
2 teaspoon sea salt
1 tablespoon of raw sugar
2 tablespoons of nutritional yeast (optional)
1 tablespoon of chopped fresh oregano (or 1 drop of oregano essential oil)
1 tablespoon of chopped fresh basil (or 1 drop of basil essential oil)
2-3 cups of dried wholemeal pasta shapes
​4 cups of chopped greens, lightly packed – optional but recommended for health benefits (we used cabbage and kale)
Chopped fresh parsley, for garnish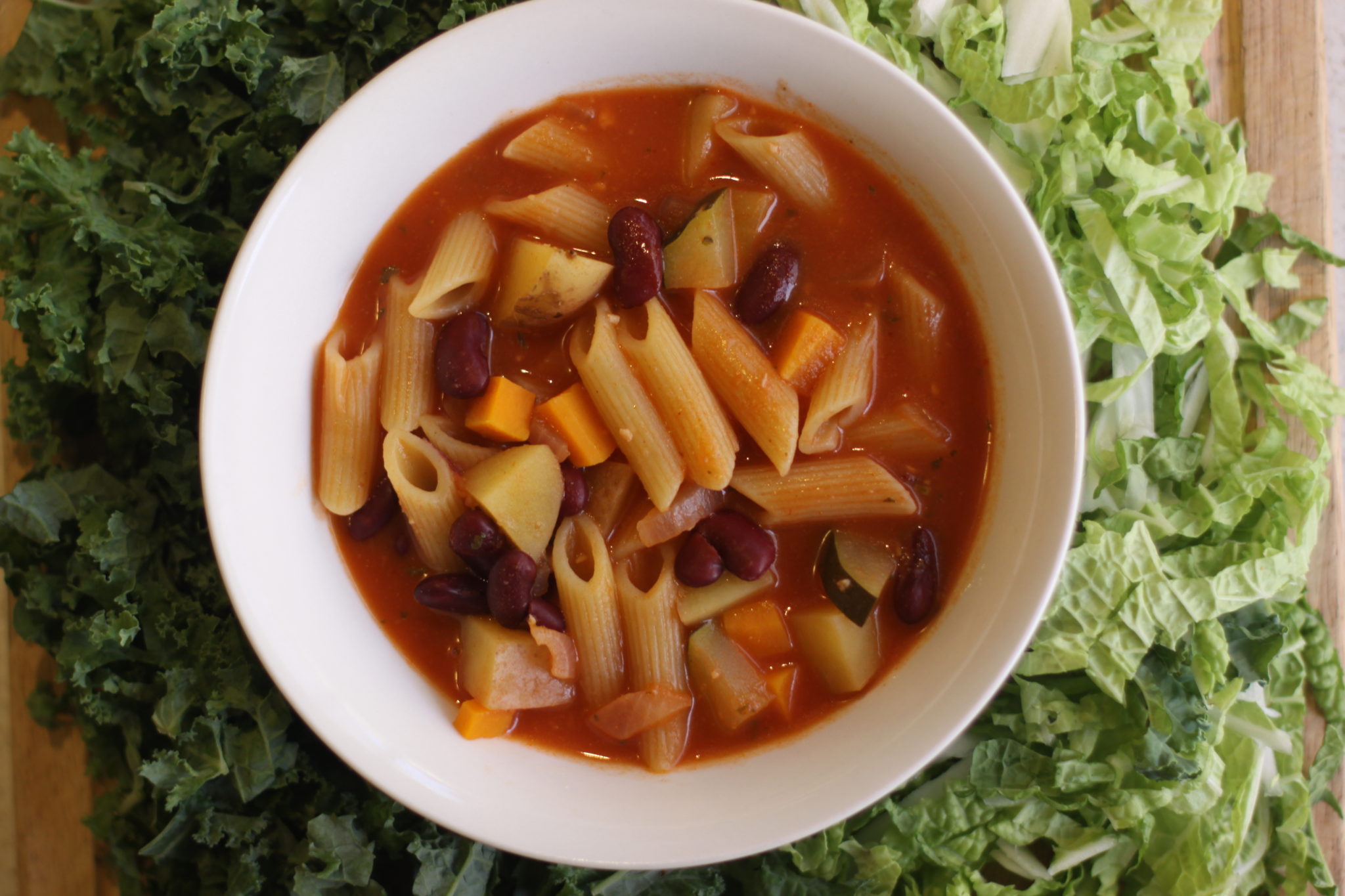 ​
Method
1. Heat the oil in a large pot and add diced onion.
2. Saute onion until soft, then add garlic and cook for 1 minute.
3. Add carrots, zucchini, potatoes and beans, and cook for 3 minutes.
4. Add tomato paste, tomato passata, vegetable stock, salt, sugar, nutritional yeast, oregano and basil, bring to the boil and simmer for 10 minutes.
5. Finally, add pasta and simmer for time specified on your packet.
6. Turn off the heat and let the soup sit for 5 minutes before ladling into bowls – this helps it to thicken slightly.
7. Stir in your chopped greens just before serving so they wilt with the heat of the soup and remain tender.
8. Top with parsley and extra nutritional yeast, if desired.
See if you can save some for leftovers – it's even better the next day as the flavours develop, but it will thicken even more!
Serves 4-6.