Most of us could use some extra leafy greens in our life, right!? But sometimes greens can seem a little boring or bland. Well, you're in luck because this avocado dressing will make any ho-hum greens more than edible :)! Your salad will be transformed into drool-worthy deliciousness, making it easy to devour alongside your lunch or dinner!
The beauty of a green salad is that it's so ridiculously simple, you can really use any greens or veggies you have in your fridge, and you can whip it up in under ten minutes. It's sure to become a tried and true recipe to accompany your summer or autumn barbecues, and offers your body nothing but nourishment with its vitamin and mineral rich whole food ingredients and beautifying fats. Let us know in the comments below what your favourite salad ingredients are!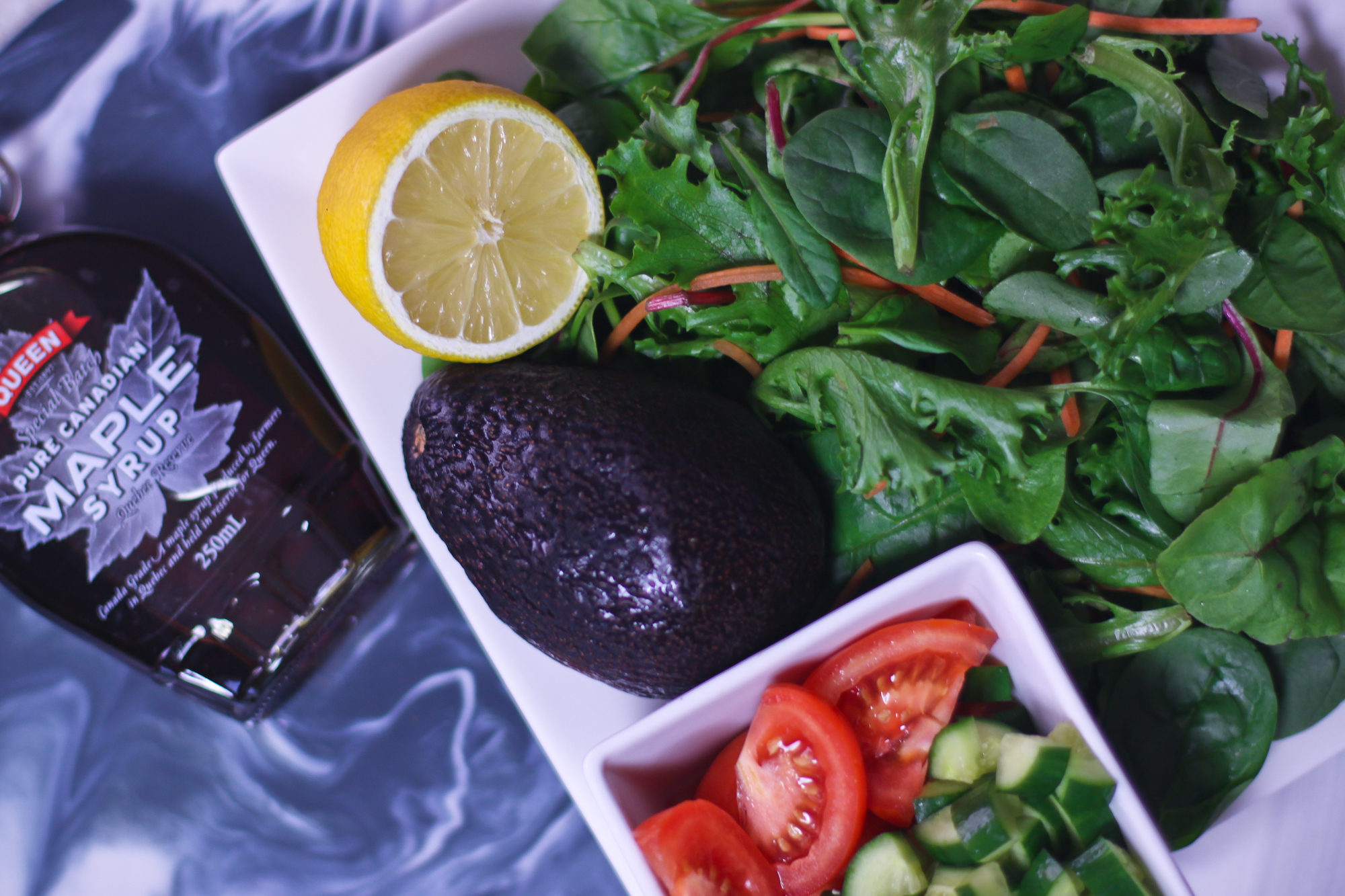 Ingredients
Salad
4 Cups mixed salad greens
1 tomato, sliced into wedges
1 lebanese cucumber, diced
Optional extra ingredients of your choice: sliced cabbage, carrot, capsicum, grated beetroot, sauerkraut, herbs etc. Get fancy! 😉
1 Tablespoon sunflower seeds, for topping (optional)
Dressing
1/2 avocado, mashed
1 Tablespoon lemon juice
2 teaspoons maple syrup
1-2 Tablespoons water, for desired consistency
A pinch of sea salt (if desired)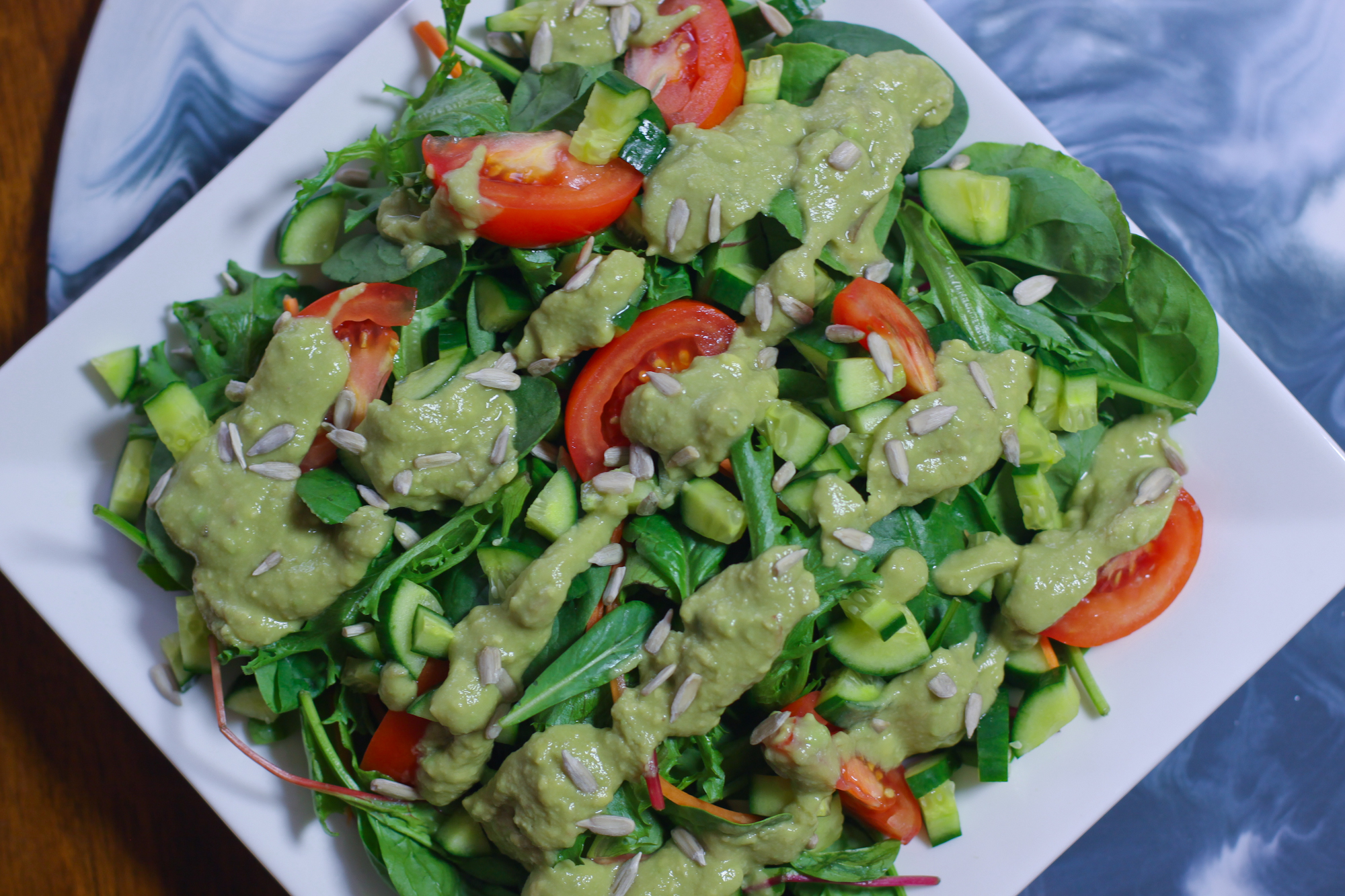 Method
Place all salad ingredients onto a serving platter.
In a separate bowl, mix mashed avocado, lemon juice, maple syrup, and salt until combined (or place in small blender).
Add water one teaspoon at a time, until dressing reaches desired consistency.
Add dressing to salad, mix together if desired.
Top with sunflower seeds or optional herbs and enjoy!
Serves 2.