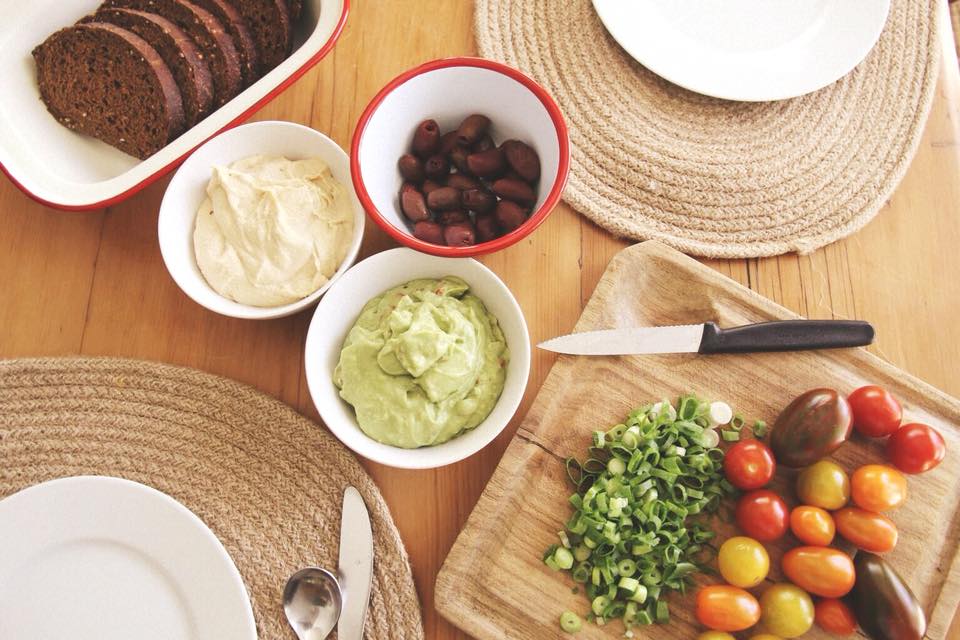 This hommus and guacamole dip are gold! They are full of flavour, fibre, protein, nurturing fats, and antioxidants, and will keep you and your family nourished and happy :).
Hommus and guacamole are staples at Nutrition Sustain and are regularly used as a spread, dip, or side. Enjoy!
Ingredients for hommus
1 tin chickpeas (400 g), drained
1 clove of garlic
1 Tablespoon of plain yoghurt
3 Tablespoons of tahini
Juice from 1 lemon
2 Tablespoons of extra virgin cold pressed olive oil
2 Tablespoons of water
¼ teaspoon of ground cumin (optional)
¼ teaspoon of smoked paprika (optional)
Salt and pepper for taste
Ingredients for guacamole
2 medium to large avocados, halved, stone removed, and peeled
1 clove of garlic
4-6 ripe cherry tomatoes
¼ teaspoon of chilli flakes
¼-½ bunch of mint
Salt to taste
Method
Blend all hommus ingredients together in a blender and pour into a small bowl. Do the same with your guacamole ingredients.
Enjoy with your favourite vegetable sticks, wholegrain breads, or as a side dip to your meal :)!
Serves 6-8.